Fastenal – FAST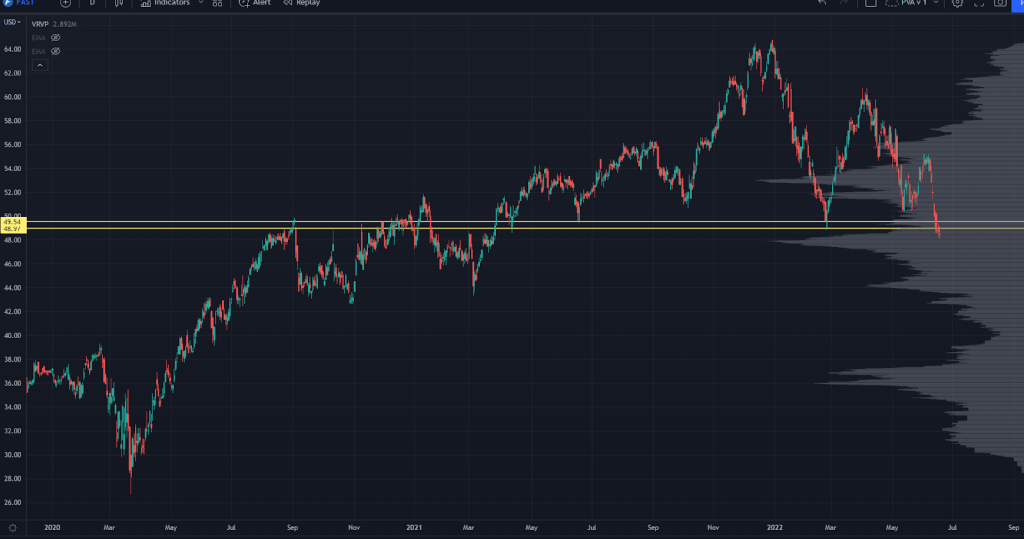 We just saw two first time buys. One was an EVP, while the other was an EVP and CFO. Both bought 1,000 shares each.
These buys are not that large relative to the shares they own.
However, many of the shares they owned before these purchases were stock-based compensation.
Those don't show much conviction since the insiders are getting paid those shares. They didn't risk their cold, hard cash on company stock.
On the other hand, they did use their own cash for these purchases. Despite the small size, insiders buying for the first time is usually a good time. In fact, it's one of the key setups I look for when evaluating insider buys.
Tronox Holdings (TROX)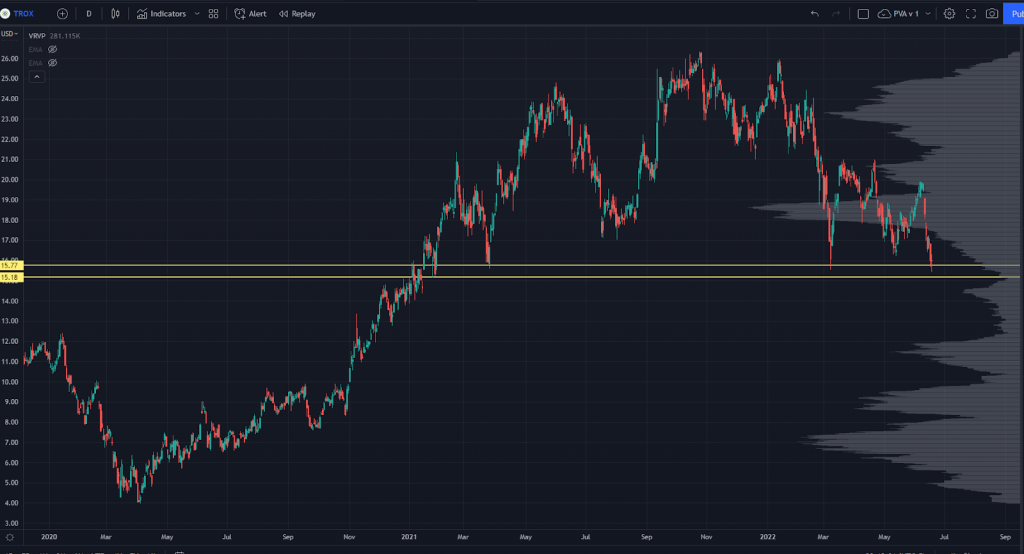 This chemical company has seen a few insiders scaling into their positions.
For example, its General Counsel has bought at a consistent rate of 3,000 shares per purchase…
After selling a ton of shares through March 2022.
We see a similar story with another insider in the company. They sold shares back in March, and they're now buying them back at a lower price.
Keep a close eye on this name because it's at a key support level.
Macrogenix (MGNX)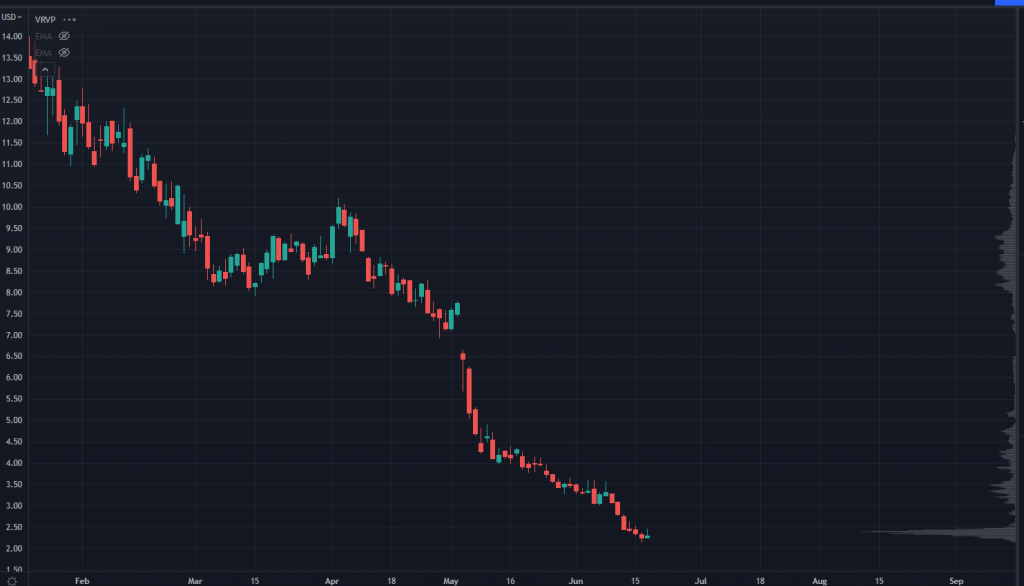 MGNX is looking like another knife catch buy.
The stock is down over 80% year to date. Yet, the CFO is choosing this moment to buy their own stock for the first time.
They dropped over 100k back into the stock after selling some of their holdings (which may have come from executive compensation).
That adds around 25% to their holdings.
Rock-bottom price + first-time buy + sizable purchase vs. their total holdings = STRONG conviction.
As you can see, first-time buying is a bit of a theme here. It's a strong indicator of an insider's conviction — why would the insider wait until now to buy?
Must be because they think their stock will go up.
However, first-time buys are just 1 of several setups I look for when evaluating great trade opportunities.
Watch this webinar to learn more of these high-likelihood setups.
Original Post Can be Found Here