If you're anything like me, by now you've gotten a bit of election fatigue.
Two weeks later and we still don't have an "official winner" and some states are even doing recounts… by hand… 
Heck, I'm still getting random texts from unknown numbers that "Might be Melissa" for some random city alderman election that's still contested.
It seems like everybody in America right now wants to know, "What team are you — red or blue?"
Well, I'm team green.
I've never really been the type to follow crowds.
In fact, the only crowd that I've followed for years are Wall Street insiders.
Why? Because that path leads to profits.
No matter if your guy won or lost…
You still gotta eat…
Every company that you'll ever trade on the market has an organizational structure: CEO, CFO, COO and other senior leaders, managers, and so on. 
This structure is required for every public company.
Since these people run the company, they are literally on the "inside." 
They know all of the dirty laundry, proprietary information, earnings, potential mergers, and new research and development.
All of the juicy members-only info that Wall Street pays analysts hundreds of thousands of dollars per year to guess.
And newsflash: these highly paid analysts are wrong more often than they're right.
Why? Because they're NOT on the inside.
Company insiders have lunch together, visit each other's families, play golf together…  
And they definitely talk shop.
So, when a company is about to close the deal on a merger that's going to result in a huge stock spike, these insiders make huge purchases with their own money to rake in the profits AFTER this inside info is made public for the rest of us.
Sometimes, those on the outside can still get a few gains here and there, but nothing as substantial as they would've profited had they followed the insiders in real-time.
I have spent years researching these company insiders and learning how to track their buying habits. 
A few years ago, I found a key insider buying signal.
I call it CLUSTER BUYING.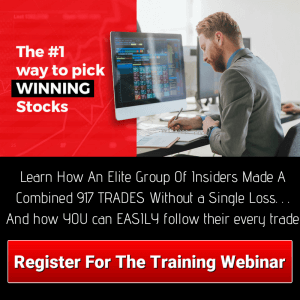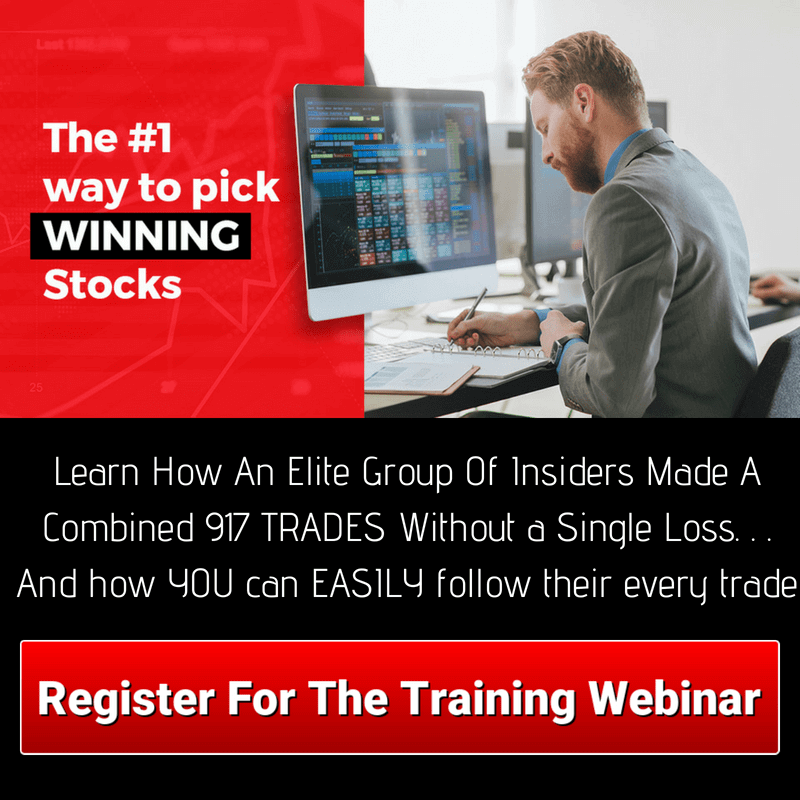 Cluster buying happens when several company insiders make large purchases, using their own money, all at the same time. This gives us a huge clue that we should do the same.
But most investors NEVER see this info. 
I've developed a way to track all of the stock purchases of these company insiders, whether they're routine purchases, options, or rare occasions.
My system filters out all of the fluff purchases and zeroes in on the large, rare and high probability purchases that net them big profits consistently. 
Other company insiders then cluster with them and make the same purchases. I track them all.
Then, I just follow suit. 
That's cluster buying, and it's really that simple.
Why is this the ONLY way I trade?
Because IT WORKS!
Take a look at some of these examples…
One of the biggest winners was Clayton Williams Energy (NASDAQ: CWEI). 
The President, 2 directors and a VP all made large purchases at the same time for around $9.
A month later, the stock doubled. 2 months later, it tripled and by the end of the year, they had a 1,436% gain!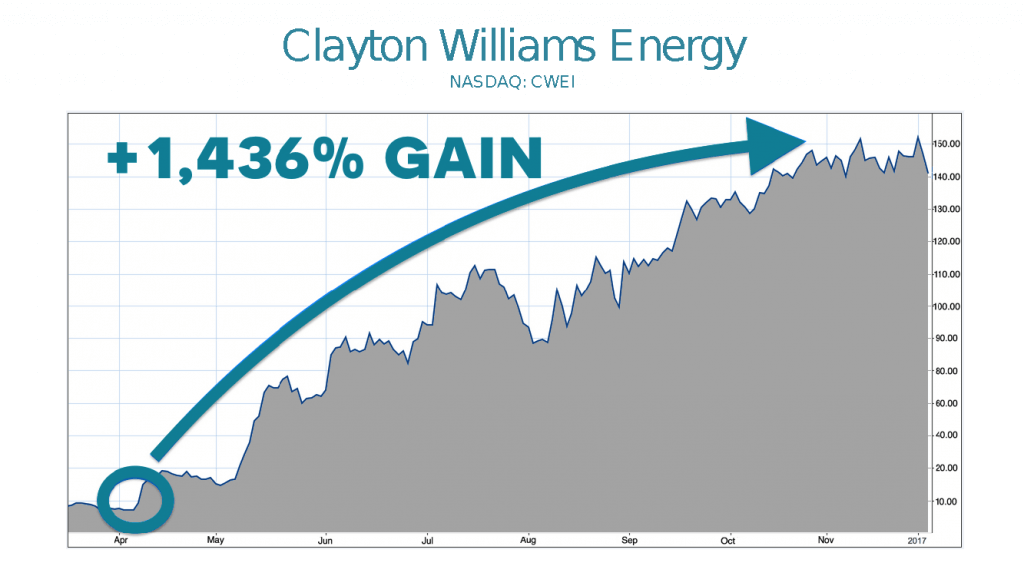 If you'd known about that cluster buy when it happened, you could've made a small fortune.
A $10,000 investment in April could've turned into $150k by Christmas!
Another big winner that I found via cluster buying was a then-unknown online company that sells handmade crafts. 
Maybe you've heard of them by now — it's Etsy (NASDAQ: ETSY).
It went public and for 2 years, there was nothing but crickets.

No insider buys, no big moves whatsoever.
Then, out of the blue, the CEO scooped up 64,000 shares at over $1,000,000.
Clearly, he knew something that the rest of Wall Street didn't.
Sure enough, within 6 months, the stock was up 69%. 
When you use my secret method, you can clock these types of returns routinely. 
Following insiders is so easy that it works for newbies, experienced traders, options traders and everyone in between.
Even multi-billion dollar hedge fund managers seek me out for these insights.
But it only works if you know what to look for… and what to filter out.
Good news is, you're in the right place.
The better news is… cluster buying is just one of the secret insider signals that I have to share with you.
Click here now to view a free training video where I'll walk you through ALL of my insider signals and this entire winning methodology step by step!
Don't miss out!