Lisa O'Neill, CFO and EVP of Lakeland Financial (LKFN) earns over $400,000 — about half salary and half stock.
Yet, despite owning vast shares of her employer, she purchased tons more over the past several years…
And every single time, she bought the low almost perfectly.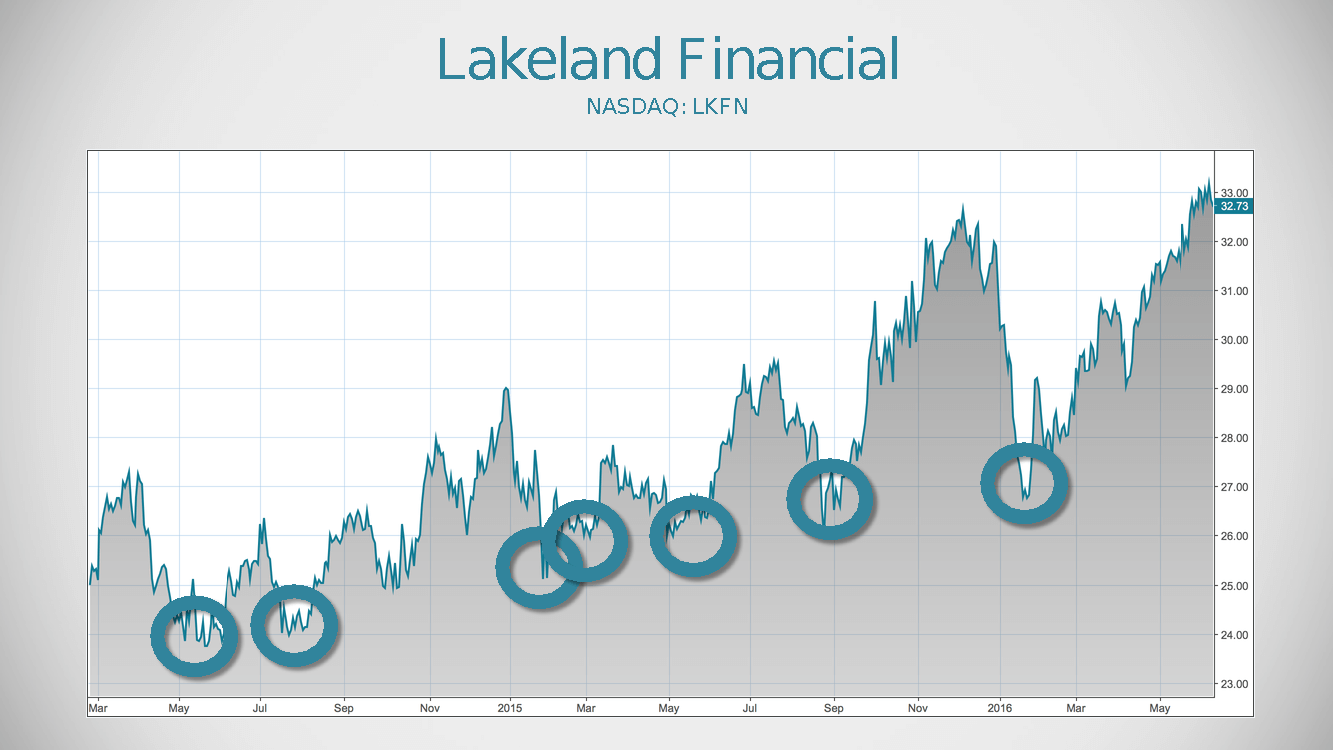 Maybe being in banking makes you even better at buying the low…
But why does this matter to you?
Well, back in May, insiders at another regional bank loaded up on their stock while it was in the low $20's…
The price jumped to $29 over the next couple months, scoring them about 26% returns. Not bad.
The stock then went sideways for a few more months, until crashing when rates dropped and the yield curve wasn't good for regional banks.
But here's where the insiders "double-dipped" — they loaded up even more on bad news at the same price level they bought at before.
Just when you think the stock will go fully round-trip… insiders dropped nearly a quarter-million $$$ on company stock in August.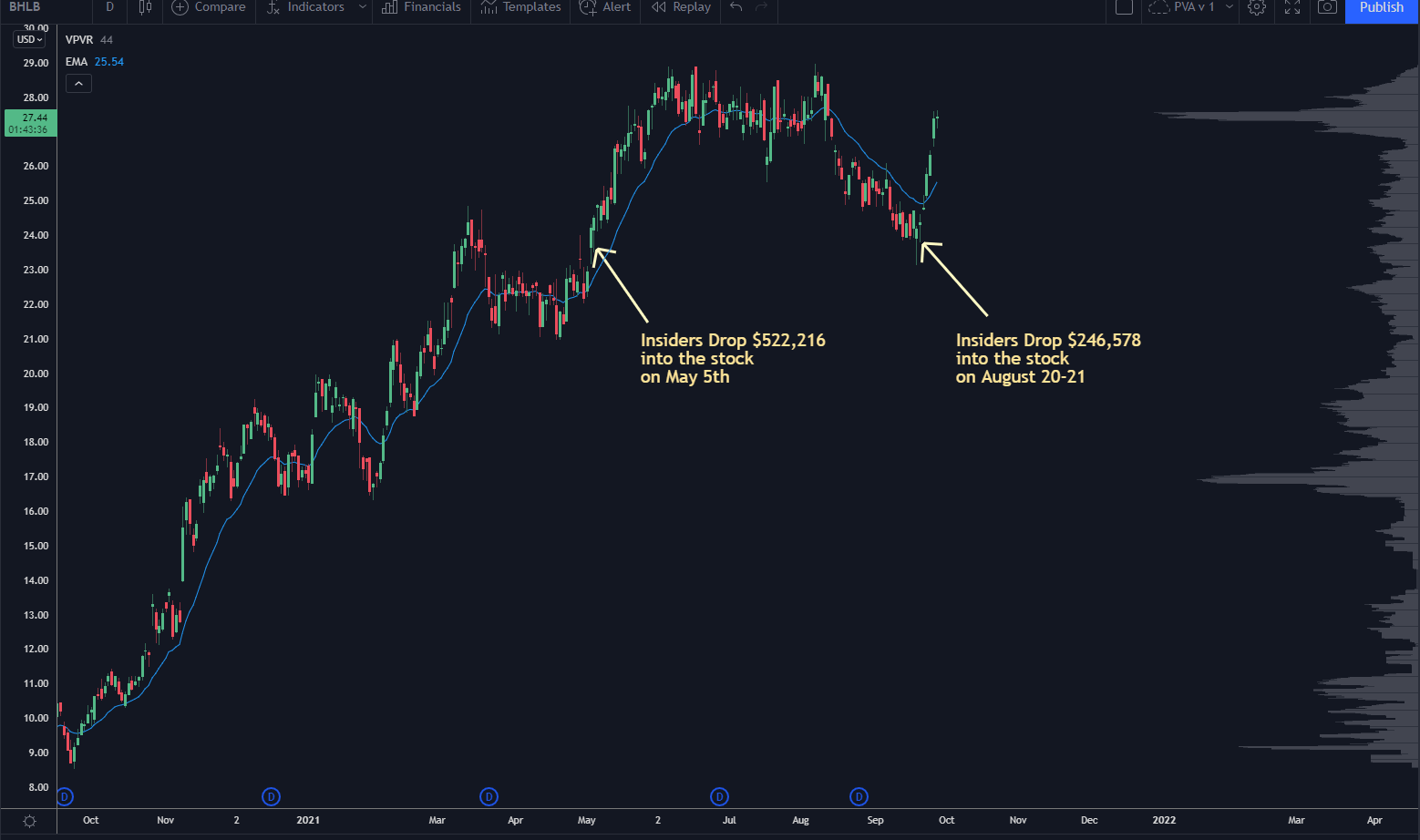 Another picture to show you how many bought in: