Ask anyone on the street what they know about "insider trading," and you'll get the same response… 
"That's ILLEGAL!"
Even someone who's never traded a single commodity in their life has seen the news stories about insider trading busts.
But here's the thing: while insider trading is technically illegal, arrests are actually extremely rare. 
And when they do occur, it's hedge fund managers and traders getting placed in cuffs — NOT company insiders. 
That's because these insiders are protected by an obscure SEC "rule," which is actually more of a loophole than anything… 
It's called the 10b5-1 Rule. 
Attend An On-Demand Webinar To Learn More About Legal Insider Trading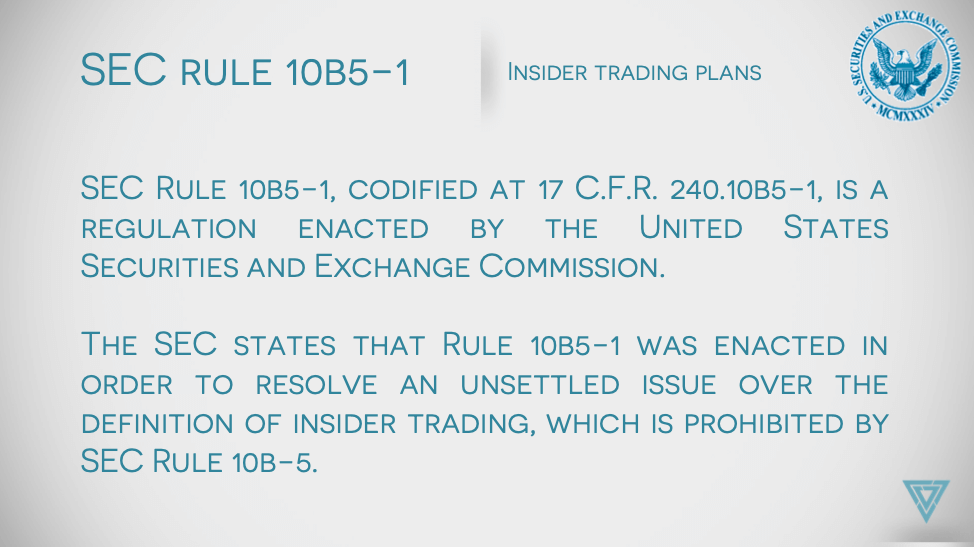 What the rule essentially says is this… 
As long as the company insider has a written plan for when he will buy and sell his company's stock, he is immune from insider trading violations.
But here's the catch… 
This "rule" is so vague, it's honestly laughable. 
Because this "plan" for when the insider intends to buy and sell can literally be anything… even his own proprietary formula. 
And get this: the SEC doesn't even require these insiders to disclose the plan's existence, its provisions, or any changes made to it. 
The plan doesn't need to be filed with the SEC — it's simply set up with a brokerage firm, and it can be changed, modified, or cancelled at any time, and for any reason. 
It's basically a free-for-all. 
The only hard requirement set forth by the 10b5-1 rule is that insiders MUST report every trade they make on their company's stock… 
Which they do on a Form 4. 
This form includes the number of shares, the buying price, AND the date of purchase. 
Learn How To Track Insider Trades Using The Form 4
But here's the best part… 
Unlike 13F filings that only come out once a quarter, Form 4s must be filed within 48 hours of the trade… 
And they're instantly accessible to anyone with an internet connection, directly from the SEC's website.
Now, if you'd like to learn more about the SEC database that houses these invaluable forms… 
And how you can access them to get legal insider trading tips… 
Then just tap HERE to access an on-demand webinar, 100% free of charge.