Back in 2005 I was a student in Orlando when Hurricane Katrina hit. While it didn't directly affect us in Florida, we started to feel the pain at the pump.
With the Gulf Coast refineries shut down, the price of gas started to run hard.
Now I was an idiot college kid who had a long distance girlfriend, so I wouldn't let a silly little thing like an energy shortage stop me from going to see her.
So I borrowed my roommate's car and drove back home… 300 miles away.
I did make it home, but when I started to plan for the trip home, I couldn't find any gas. I had to siphon it out of my dad's 1968 Ford Mustang so I could get out of town and make it back to Orlando.
That was the first experience I had with not being able to buy something. It had a jarring effect, and it's one of the reasons I got into the financial markets.
What did I do?
I knew that I had to bet with the price of oil, just in case the market squeezed higher, so I took some bets out on USO, which was the best way for a college kid to get access to the oil markets.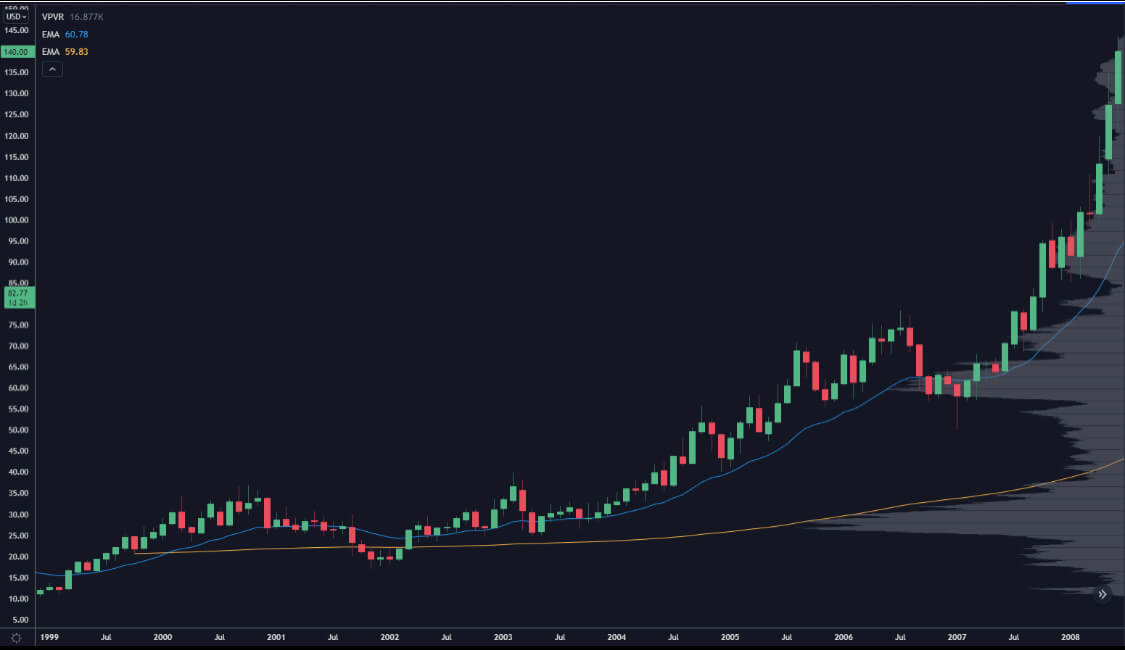 Crude oil ran from $60 to $140 per barrel in about a year, and it added fuel to the credit crisis that hit in 2008.
The Current Set Up
In 2021, the market is still emerging out of a pandemic. It was an emergency, and the Federal Government acted aggressively: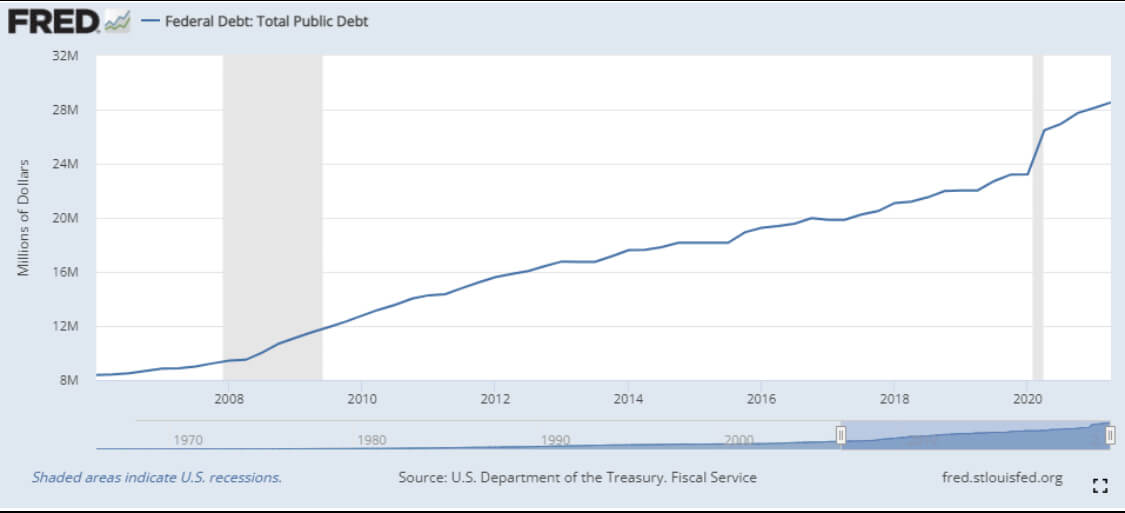 A massive amount of spending took place. You had PPP loans, unemployment insurance expansion, and literal checks being sent to citizens.
In a "normal" market, this would lead to massive amounts of inflation… but we simply haven't seen any.
Why? Because we just got out of a global pandemic, which is very deflationary.
Yet the pandemic is waning. The economy is normalizing. And into that, the US government is looking to do another round of spending, to the tune of $3.5 Trillion dollars.
Trillion. With a T.
When you have this kind of fiscal stimulus backed by easy monetary policy from the Federal Reserve, it can lead to significant dislocations in the markets.
And by dislocations I mean "empty shelves."
For the consumer, this is a massive risk. We're already seeing supply shortages and rising energy prices that will leave regular folks with less.
We're already seeing pain in the real economy. Natural gas is up on both sides of the pond.
In the US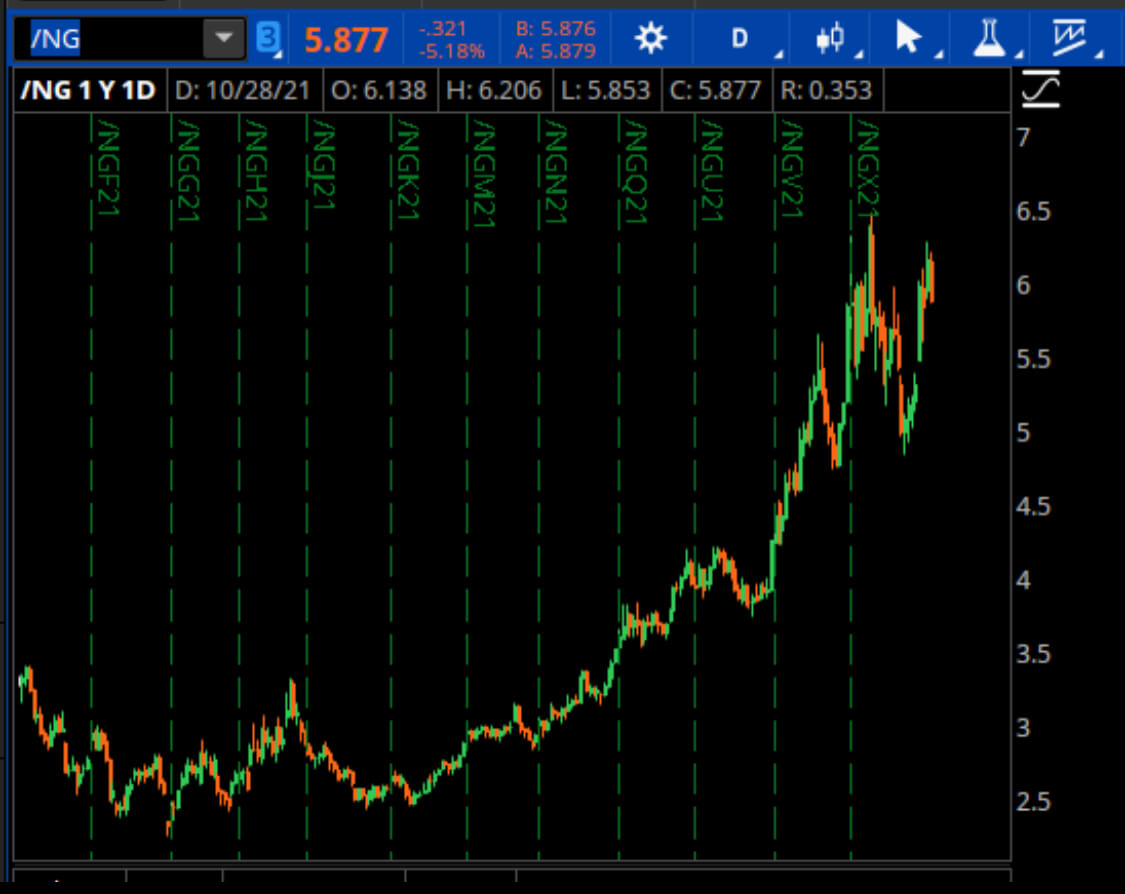 As well as in the United Kingdom.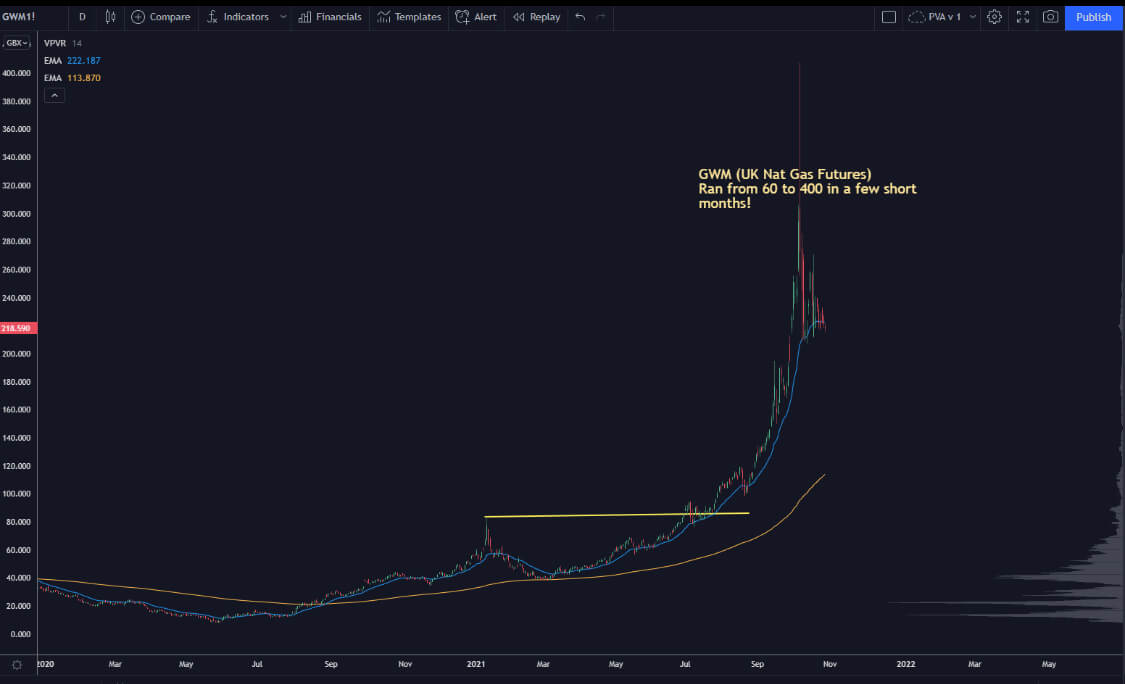 Due to "supply chain" concerns, we are starting to see groceries not as well stocked as they have been in the past.
Heck, even Dunkin Donuts couldn't sell donuts due to these shortages.
I'm not the only one to notice this. The smartest people in finance are starting to pay attention.
On October 27th, the Bank Of Canada rattled the sabers about when they would hike rates. The bank said:
"The main forces pushing up prices — higher energy prices and pandemic-related supply bottlenecks — now appear to be stronger and more persistent than expected,"
From <https://www.ft.com/content/c934ec44-cc9f-4ec8-8ff2-8f8d6e226c04>
The very same day, Brazil's central bank announced a massive rate hike, 150 basis points, to help fend off inflation.
Just last week, the Bank of England warned about inflation. Here's what their Chief Economist had to say:
"I would not be shocked — let's put it that way — if we see an inflation print close to or above 5% [in the months ahead]," Huw Pill told the Financial Times. "And that's a very uncomfortable place for a central bank with an inflation target of 2% to be."
From <https://www.cnn.com/2021/10/22/economy/uk-inflation-5-bank-of-england/index.html>
What about the US?
They're still in the "transitory" camp, and that these inflationary pressures will cool off as we head into 2022. They're blaming "bottlenecks" in the supply chain, and not the fact that in a normal economy, throwing a 3.5T spending bill into the system could have a more lasting effect.
If input costs continue to rise, and the supply chain continues to be constrained due to failures from government and industry, then we can get to a point where inflation sticks around for longer than what the politicians had hoped for.
For many folks, this is going to be a rude wake up call. For investors, this can lead to massive profits.
How You Can Profit
In our "Empty Shelves" series, we're going to look at 4 key sectors that have the potential for sustained upside over the next few months to years.
Inside our Precision Volume Alerts service, we've already pulled out massive winners in these names, and we'll provide the step-by-step case studies, showing how we traded them.
You'll also see video watchlists that we've compiled so you know which stocks are ready to go right now.
Here's the thing…
Inflation IS happening and it will likely get worse.
But in the markets, if you can find a pain, then you find profits.
A "lifestyle hedge" is your secret weapon to not only survive, but thrive during this new wave of inflation.
And with the way this current economy is set up, we've got a blueprint for a ton of profits.