This morning as I left my neighborhood to pick up a few things, I noticed one of my neighbors. 
She was outside, teaching her daughter how to ride her bike.
It was a heartwarming scene. The kid had on her full safety kit: helmet, elbow/knee pads, and of course, training wheels.
Some of the other kids might look at her and say that she doesn't look "cool." That's just how kids are.
But here's the thing…  
When, not "if" she falls, she'll be protected from skinned knees, broken bones, and concussions. That extra bit of protection can literally save her life.
That's huge.
But guess what? The market is the same. 
There are a lot of fast talking investors out there who trade based on their gut, without a safety net. 
That lack of strategy can be disastrous for your portfolio… especially during these days of record volatility.
But a little research and preparation can go a long way when you're trading. 
In fact, I found a sleeper stock during the middle of last year's pandemic sell off… 
And so far, it's paid off to the tune of over 300%. I think that qualifies as a winner.
Liquidity Services (LQDT) first pinged my radar in April 2020, a couple of months into the pandemic. 
They're an online auction marketplace that sells inventory and equipment for businesses and government clients.
Almost any business that goes under has assets it needs to sell fast. 
That's where LQDT comes in. 
They price, organize, market, and sell all those unwanted assets. 
They're an e-commerce leader in a niche market.
And the pandemic was the perfect storm of events to put LQDT on a rocket ship. 
One of the side effects was that quarantine and shutdowns created a mass of brick and mortar stores and offices that needed to be liquidated immediately. 
The result has been a business bonanza for a company of LQDT's expertise. 
The insiders knew this, too… and I knew how to find those insiders.
The CEO and Chairman of the Board were buying up large chunks of the stock in irrevocable trust accounts.
Now, how did I get this little nugget of info?
By using a little-known SEC loophole that most retail investors only dream about finding. 
But the kicker is that most have no clue that it even exists. More about that in a bit.
The CEO was the biggest buyer, picking up 1,581,392 shares.
He bought at prices up to $6.21 – 29% above where the stock was at the time.
You may be asking yourself why anyone would buy a stock that fell 30% last month.
Because my proven methodology identified it as the highest probability entry point.
So, after vetting these guys for months, I sent out a buy alert on July 20 that allowed my members to get into LQDT at a steal of $4.81 a share. 
Here's where things get interesting. Our initial long targets were easily identifiable at $5.80, $6.60, and $7.25. These represented potential gains of 21%, 38%, and 51% respectively.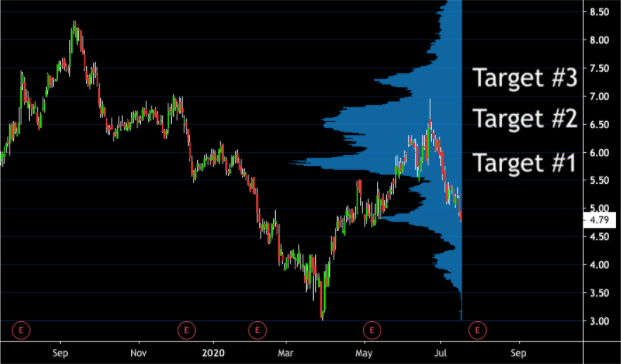 As you'll soon see, this sleeping giant was about to blow right through those targets.
A significant part of my research strategy when I get into a stock is to track it's earnings statements each quarter. 
It's a huge indicator of the direction of the company, and alerts me of any lurking red flags.
On August 6, LQDT opened at 16% higher on better-than-expected earnings numbers.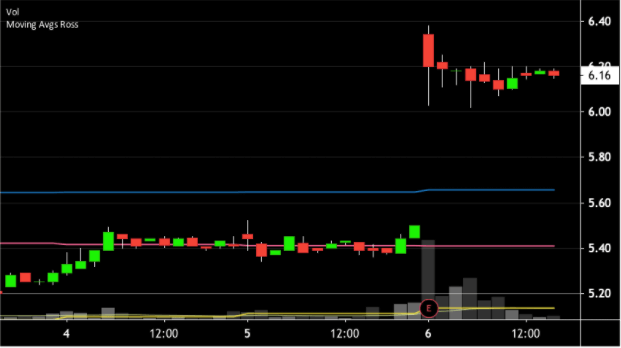 By that point, members achieved a 29% open gain on the stock in just two weeks. 
Those who bought the LQDT call options did even better – hitting a 100% gain.
As you may or may not know, I like to sell into strength and take profits on our positions as they advance. 
So, I recommended selling half of both the stock and/or option positions on the same day to lock in a quick gain. 
August 13 saw members reach a 54.9% gain on the stock in less than four weeks. The options climbed even more, up 190%.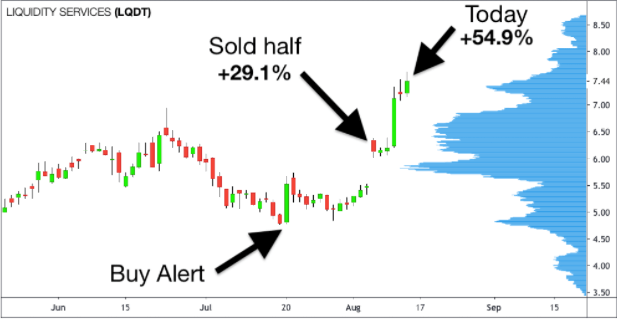 We locked in more profits and adjusted the stop again.
By August 17, LQDT was still printing money by tacking on another +27.2% giving us a +62.1% open gain on the stock since July 20. 
In the meantime, I issued a sell alert for my members to lock in some more profits.
On October 7, I issued the final sell alert on our LQDT call which was up 400%, for a nice payday. 
We sold half of the remaining stock for a 97% gain.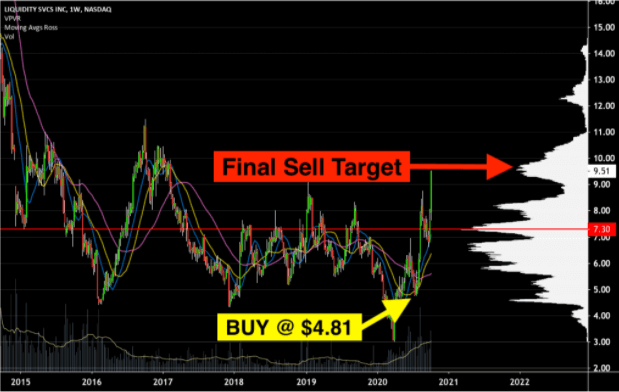 As you can see in the chart above, the stock had reached our final sell target.
LQDT has given us a heck of a run, and we're currently holding tight for more profits. 
This has been an example of just one of the great picks I've made for my members, using a methodology 10 years in the making mixed with a little research and preparation.
Are you convinced yet of the importance of having someone with years of trading experience in your corner?
Using a proven service like this doesn't mean you're an inexperienced trader that needs "training wheels." 
It only proves that while you might not be a "cool kid" running and gunning in the market and talking the lingo, you're definitely a smart one.
Why? Because the smart money always knows that it's more efficient and profitable to lean on the experience of a trusted source.
If you're finally ready to step up the sophistication of your trading strategy, check out my free training below where we explore even more details of my secret, proven system that finds hugely profitable opportunities even during a global shutdown.
Click here to level up your trades today!
I just dropped two new trade alerts that are signaling potentially huge returns just like LQDT… Don't keep missing out.