This time last year, we were still in the early days of the pandemic. 
We were just beginning to grasp how deadly COVID-19 was, with no cure or vaccine in sight.
To put it bluntly: as a nation, we were freaking out.
And the market responded in kind.
We had a massive selloff, and the market tanked under the uncertainty of the future.
Fast forward to now. 
Even though we have multiple vaccines, we still experienced a huge selloff with a market flagging under the uncertainty of inflation and bond yields.
The more things change, the more they stay the same.
However, in both scenarios, there are explosive opportunities just waiting to be discovered.
Last year, I uncovered one such diamond in the rough. Just a couple days ago, it was up 598% since our initial entry.
But as of today, this unlikely bull continues to run…  
Currently sitting at 640% open gain… and I can't wait to tell you all about it!
When I first came across this stock, it put the "dog" in underdog. 
It was in a sector that had taken a significant dive after everything locked down for quarantine, and this company had taken a huge beating.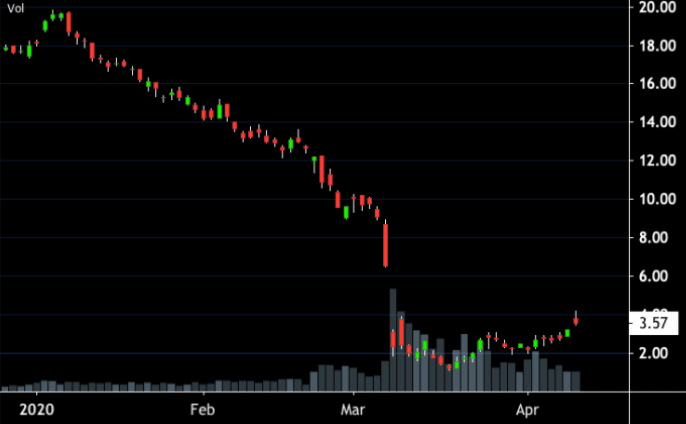 But, we know that what goes down must come back up, and this once cool sector is red hot right now. 
The proof?
As I mentioned before, this stock has gone up an additional 42 percentage points to 640% just this week alone.
So, how did I find this under-the-radar runner?
I saw it coming from a mile away, using a secret SEC loophole that most investors have never heard of.
I've actually spent the last decade honing my proven methodology and finding triple-digit winners in down markets, just like the one we're in now.
I scour the market for secret buying signals that turn up hidden gems just like this one.
The great news is you can do it, too. 
My team is researching more of these potentially explosive opportunities as I type this.
I revealed all the juicy details of this home run win in a case study earlier this week. 
Click here to discover how I made this money move… and how you can be ready to jump on the next one!