If you've ever gotten a credit card, bought a car or purchased a house, you're familiar with the concept of interest rates.
When you're making large purchases that require financing, those couple of digits carry a lot of weight.
Interest rates can mean the difference between a $500 car payment and a $600 payment.
I know that a lot of financial gurus will tell you that it's the worst idea ever to finance a vehicle, and that you should only pay cash.
To them, paying interest is a cardinal sin.
But hear me out, and let me play devil's advocate for just a minute.
If you've been following me for a bit, you might recall that I bought a new truck a few months back. 
It's a 2018 Ford Raptor with 450hp…  
And she's a bad one. 
It's actually my second one. 
The story behind that is funny looking back… although it wasn't that funny at the time.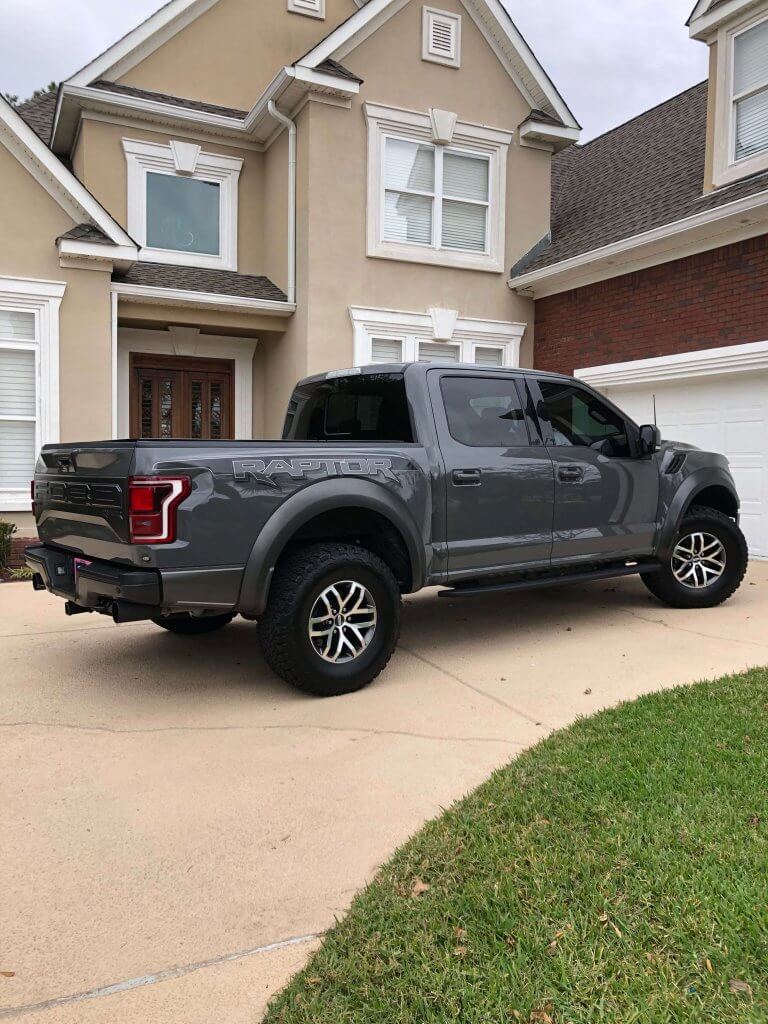 But today, I want to tell you about the purchase itself.
First, you should be aware of depreciation. 
It's the difference between your vehicle's worth when you buy it and what it's worth when you sell it, or at trade-in.
The average new vehicle will lose between 9–11% of its value as soon as you drive it off the lot. After the first year, it'll likely be 20% less than your original purchase price.
Unfortunately for you, you're still on the hook for that original price no matter how much it depreciates.
That's not good for anybody but the banks.
Depreciation can best be avoided by purchasing an older vehicle. 
That's why I've never bought a brand spankin' new automobile.
Now when it comes to financing, your credit score and history are key components in determining your interest rate.
Better credit means a lower interest rate. This is what you want.
Healthy credit and how to get there is another topic altogether, but paying your bills on time and not overleveraging yourself with bad debt are big steps in the right direction.
The lower your interest rate, the better this strategy will work for you.
So, how do you get the freedom of owning a newish vehicle, without the headache of counting your mileage and scratches in a lease program?
It's relatively simple.
Gain more interest than you're paying by leveling up your trading strategy.
The thing is, if you're making consistent gains that offset your interest rate, you'll absorb the interest rate without it negatively affecting your daily quality of life.
For example: My rate was around 3%.
Spread that out across 12 months and you're basically paying ¼ of a percent.
See how that works?
Now, if the ROI on your current investment strategy isn't blowing that number out of the water consistently, it's time for you to step into the Precision Volume Alerts confessional.
I can show you how my PVA members use the most powerful indicator in the market to book explosive gains.
So far in 2021, my PVA members have been booking returns ranging from 63–913%, and everything in between.
With numbers like that, it's kind of a no-brainer.
Click here to see the secret trading roadmap that makes this financing hack so effective.
Using the one-two punch of a low interest rate and a solid investment portfolio will give you the ability to drive off the lot and fully enjoy your "new" ride with confidence.