If you were CEO of a giant company, and you had a strong feeling the stock was about to shoot into space…
You'd buy zillions of shares just before it happens, wouldn't you?
A lot of insiders do just that, and we notice. We see these giant trades, and the "buy" alarm blares in our brains.
But some insiders think they're sneaky…
They work their way slowly into their stock. They gradually build a position right under the noses of average traders.
But they can't hide from us.
In fact, we watched a certain chairman of a company buy 10k-20k shares of his own stock nearly every trading day during August.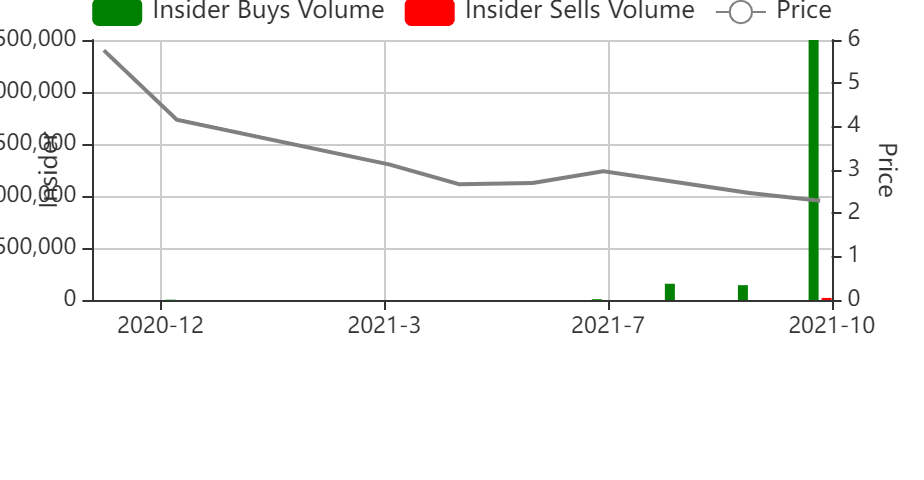 Little does he know we were watching his every move…
So we quickly added this stock (and a corresponding options position) to our Insider Report portfolio.
Perfect timing — as we moved into September, he pulled out the big guns.
First, he bought around half a million shares… TWICE. 6 days apart.
But for the grand finale, he pumped a whopping $3.6+ MILLION straight into the stock just before September ended… scooping up 1.5 million shares.
That makes his October 5th buy of $373k look like pennies.
As of today, he's sitting at a little under 4.5 MILLION shares owned.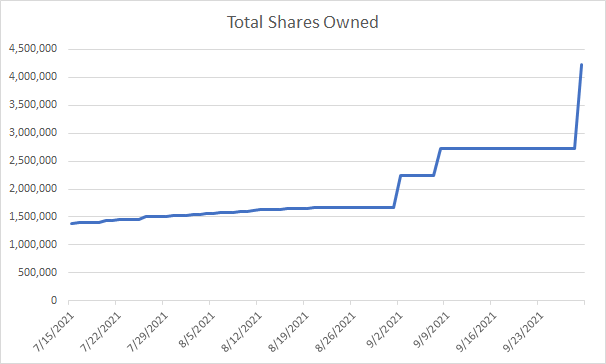 Now, he's using various financial vehicles to remove tax risk. He put together a pooled investment fund to buy many of these shares outright…
Yet this represents a monster bet on the name.
The funny thing about all this?
The stock's been reasonably quiet. A lot of traders will miss this one if it takes off…
But we won't. We've got all the details in the Insider Report, and the stock is still in the buy zone.
Want to learn how we spotted this sneaky insider buying?