As the old saying goes, "No risk, no reward…"
And in a minute, I'm going to show you a very speculative opportunity that could be worth a 400% equity gain… or more.
Of course, there's always some degree of risk whenever you're trading… 
But some of the most profitable trades of the past decade have come on the heels of insider buys. 
Profits like 687% on Heska…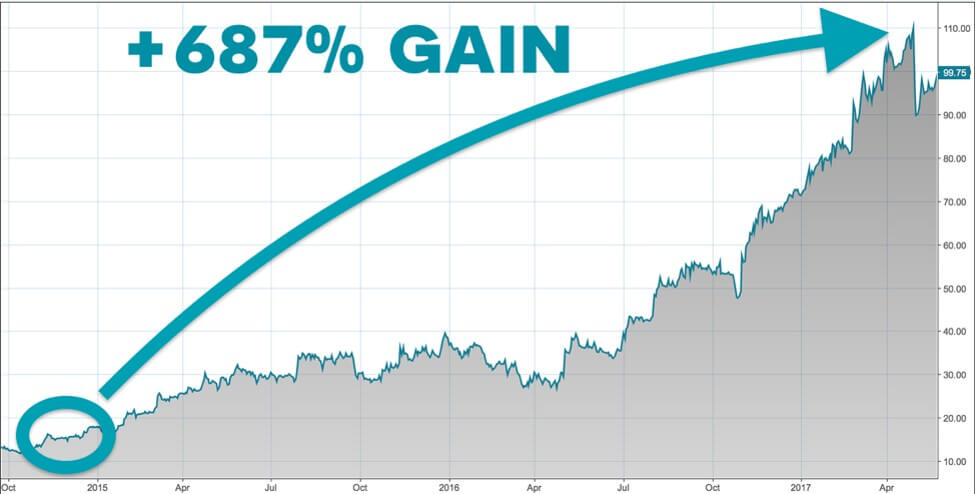 904% on Kemet Corp…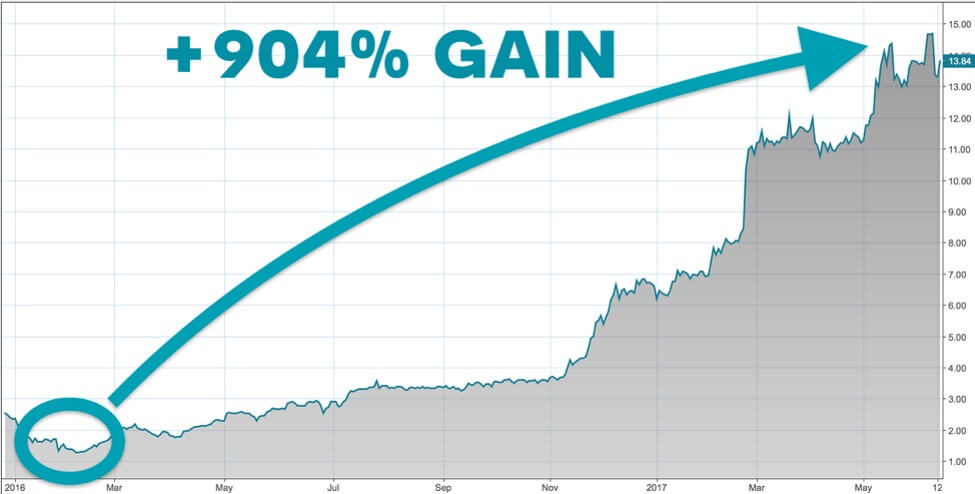 And a whopping 1,249% on CRH Medical: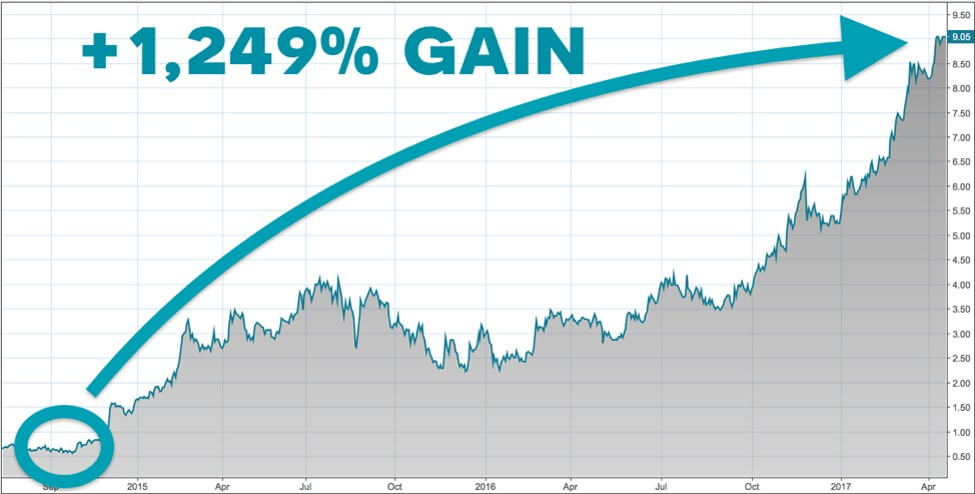 See How Easily You Can Find Potentially Monstrous Wins Like These
Now typically, we like to avoid highly speculative stocks like the one I'm about to show you… 
But whenever there's high risk involved, there's ALWAYS a possibility of incredible reward. 
Here's a peek at the daily chart of a micro-cap biopharm stock we've been tracking: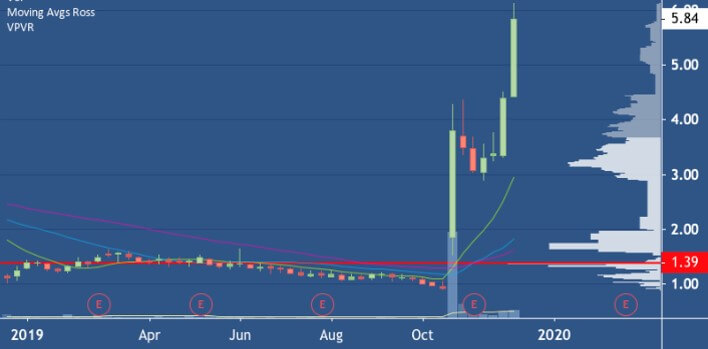 As you can see, the stock is up six-fold in just the last two months.
It seems like a missed opportunity at first glance… 
Until you pull back just a few years…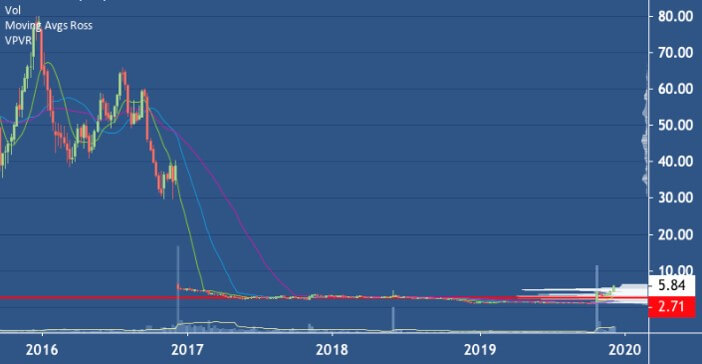 … And realize that today's price is an absolute steal. 
Now let's talk about this company's recent events…
On October 28 of this year, the company announced positive Phase 2b trial results for a macular degeneration drug it's been working on.
This news shook the stock out of its slumber, pushing shares from $0.93 to $4.00 in a single day. 
But here's the catch… 
Company insiders didn't buy the stock before the news broke… 
They bought in after the stock was already up. 
Aside from a tiny $37,000 purchase, it was the first insider buy since 2016… 
And it was a substantial one. 
In fact, the President and CEO made two major purchases from his personal account… 
The last of which was for $250,000. 
Remember, that purchase was at the new high…
Which shows major conviction from the head honcho.
Now what's even more exciting is the gap: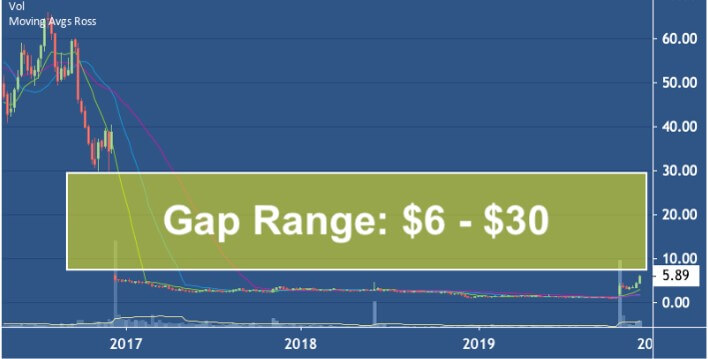 You can see here that there's no activity in the range between $6 and $30. 
Following a huge overnight drop in 2016, this stock has stayed below the $6 level… 
But if the last 6 weeks are any indication, that could soon change.
And in the event that gap gets filled, investors will be sitting on a 400% equity gain.
Now, if high risk investments like this are your jam, then you need to click here to attend a free webinar and learn how to get your hands on the ticker… 
Because this opportunity will not last long.