This week I alerted my members to a white-hot opportunity on a clinical development-stage biotechnology firm that's developing futuristic, placenta-based cell therapy products… 
And is also being quietly accumulated by a clandestine Israeli investor who has carved out a nearly $10 MILLION position since late June.
Now, for the past seven years, this stock has been a complete dog.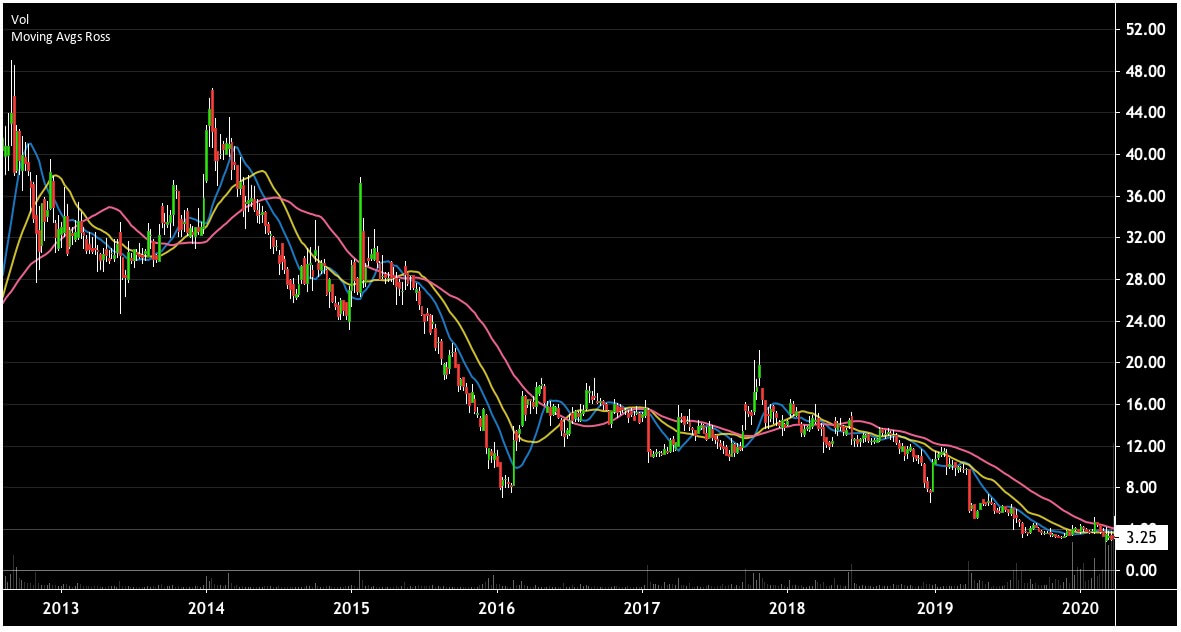 Shares fell from nearly $50 all the way down to around 3 bucks. 
Then, out of nowhere the stock woke up…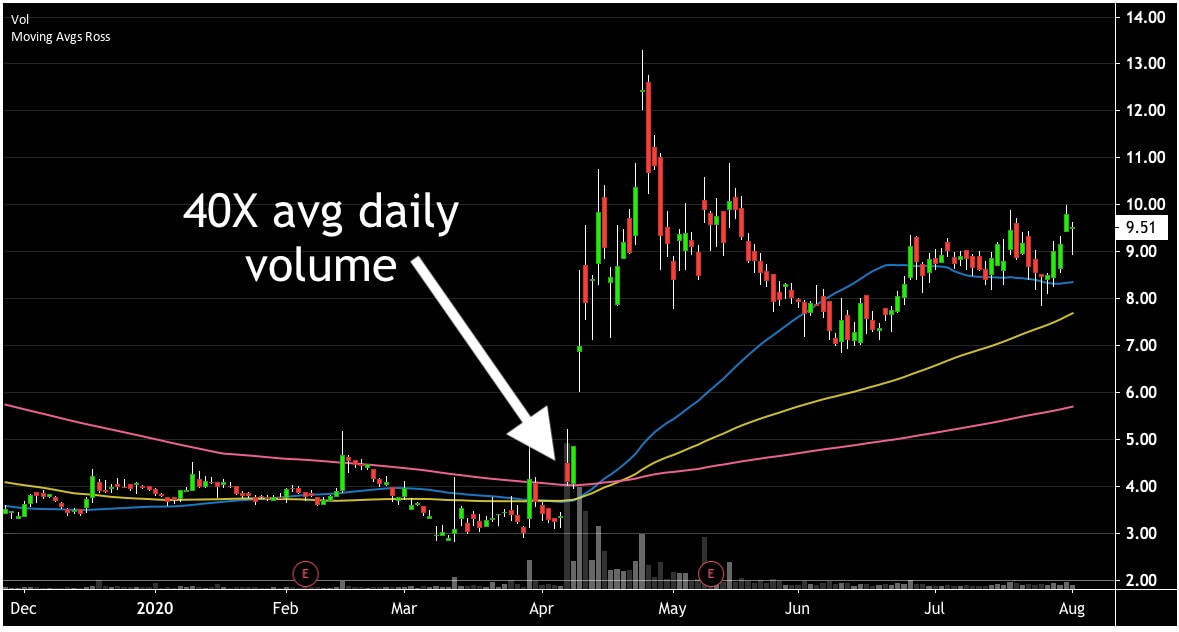 And began climbing on 40 times its average daily trading volume in mid-April. 
Now here's where things get really interesting…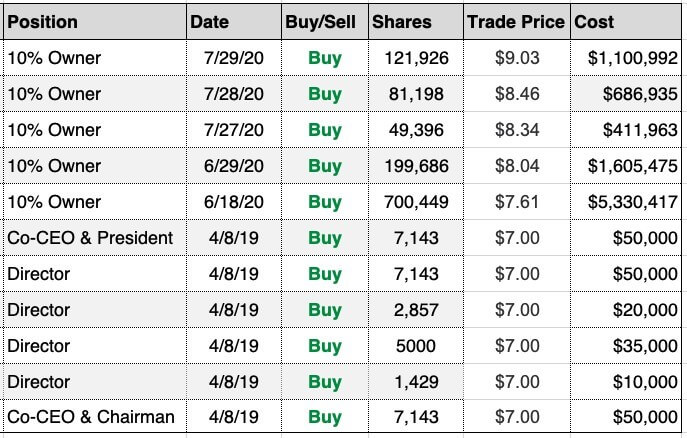 What you're looking at here is insider buying on this stock dating back to April, where that huge volume spike occurred. 
Now, those latest 5 purchases by the 10% owner — the first of which was June 18 — were made by our Israeli friend I was telling you about. 
This guy does not work for the company… 
But once he reached 10% equity in the firm through stock purchases, he was officially considered an "insider" according to the SEC's definition… 
Which means he's now legally obligated to report his trade activity related to this firm. 
I mean, check out that purchase on June 18.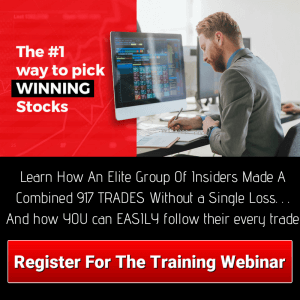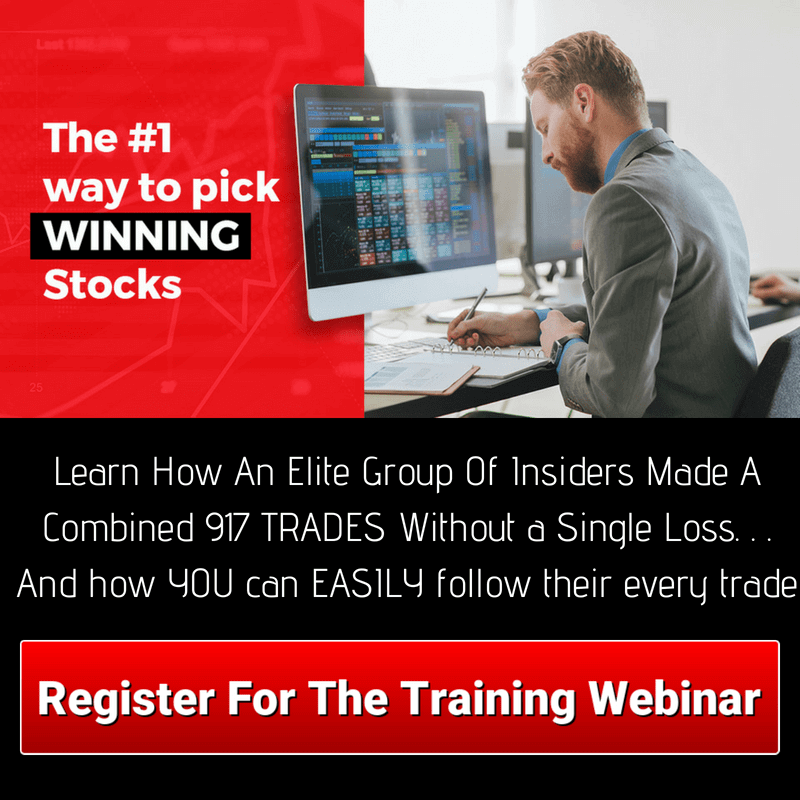 $5,330,417 worth of stock in one shot! 
And remember, at that point he already owned at least 10% of the company!
But it gets even more intriguing… 
Because the six purchases you see below the secret Israeli investor?
Those are purchases by legitimate company insiders… 
Multiple directors and both co-CEOs. 
Notice that they all made purchases on April 8 and got in right at $7… 
And look at what the stock did ONE DAY AFTER they bought: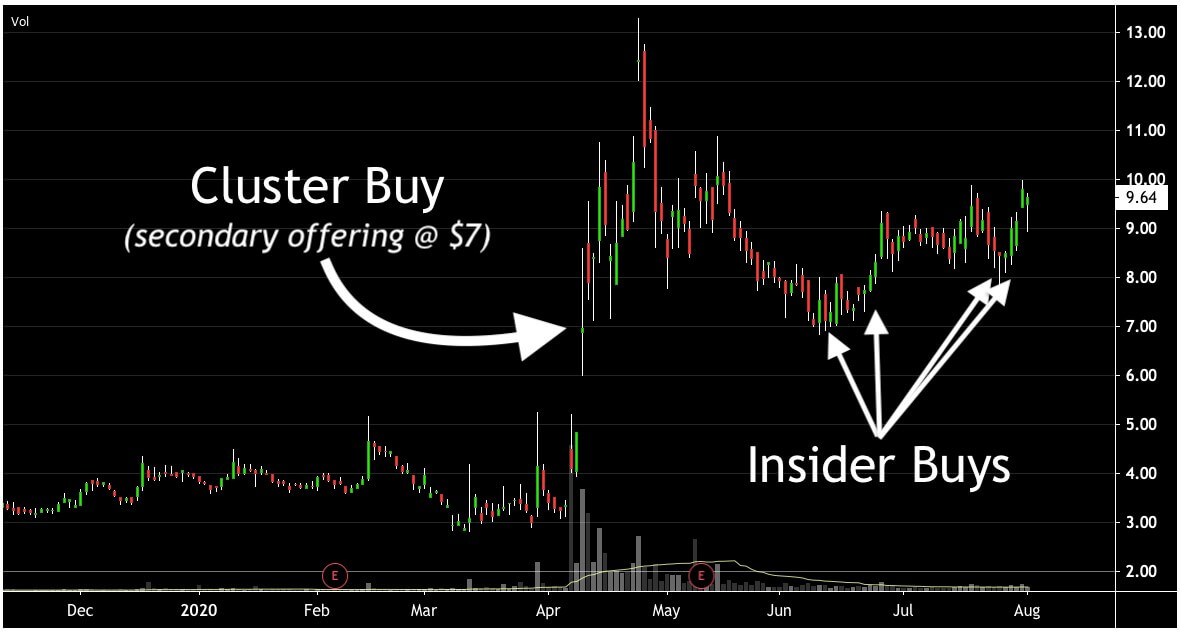 I mean, if that's not a clear-cut case of leveraging insider information, I just don't know what is. 
Now, the stock is accumulating like crazy… 
And I think it's heading toward an accelerated breakout, with the potential to shoot all the way back up to the $40- $50 range… 
Which would mean a 455% gain from its current price of $9.
Now I've also recommended a call option on this stock for my members… 
So if you'd like to learn more about my unique methodology for finding rare insider opportunities just like this one AND discover how you can get your hands on this explosive ticker today… 
Just click right here to view a training video that will walk you through it from front to back, step by step!