You know that stock you see making new highs?
The one everyone is talking about… 
The one making everyone money… 
The one you're eager to buy even though it's already up several hundred percent?
Well, what if I told you there's an 80% chance that it will fall by HALF?
That's right — a 50% drop. 
This statistical probability is known as the 80/50 Rule, and it goes like this:
Once a secular market leader puts in a major top, there's an 80% chance it will decline by 50%… and a 50% chance that it will decline by 80%. 
Just think about that for a minute. 
After a major sector-leading stock makes a huge upward move, it will almost assuredly drop by 50% when it ultimately tops out. 
… And there's a 50/50 chance that downward move will be as much as 80%.
The average decline for big market leaders once they finally top is 70%. 
Here, let me show you what I mean. 
Remember when solar stocks were the hottest thing in the market?
First Solar climbed almost 1,000% before it came crashing down.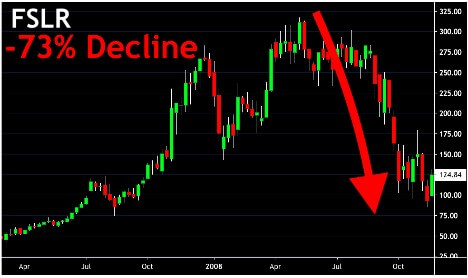 A few years later, 3D printing stocks were all the rage.
3D Systems was the market leader. 
Investors who chased the stock got burned when it fell 92% from its peak.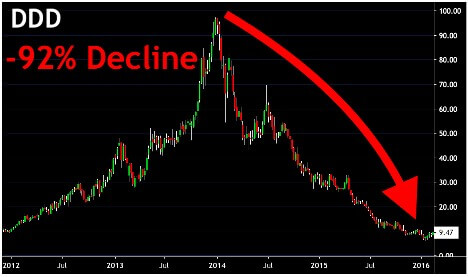 In 2019 it was Beyond Meat. 
BYND was the darling of Wall Street — the hottest IPO of the year.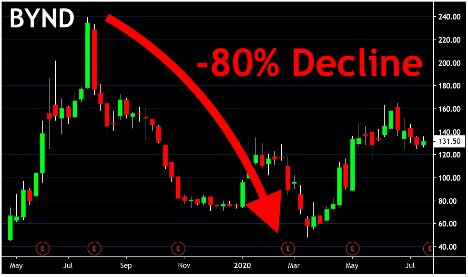 But once again, the 80/50 Rule held true, and investors got a second chance to buy following an 80% decline. 
This year it was Tesla.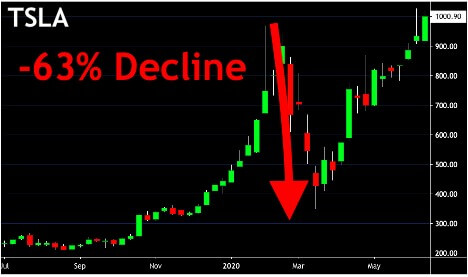 Now, I'm telling you about the 80/50 Rule in hopes that it will help curb your desire to chase rising stocks. 
Of course, it doesn't apply every time. 
Some stocks will just keep going higher. 
But more times than not, the market will give you another chance to buy.
But here's the thing…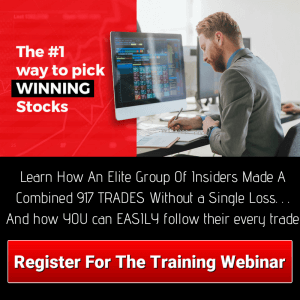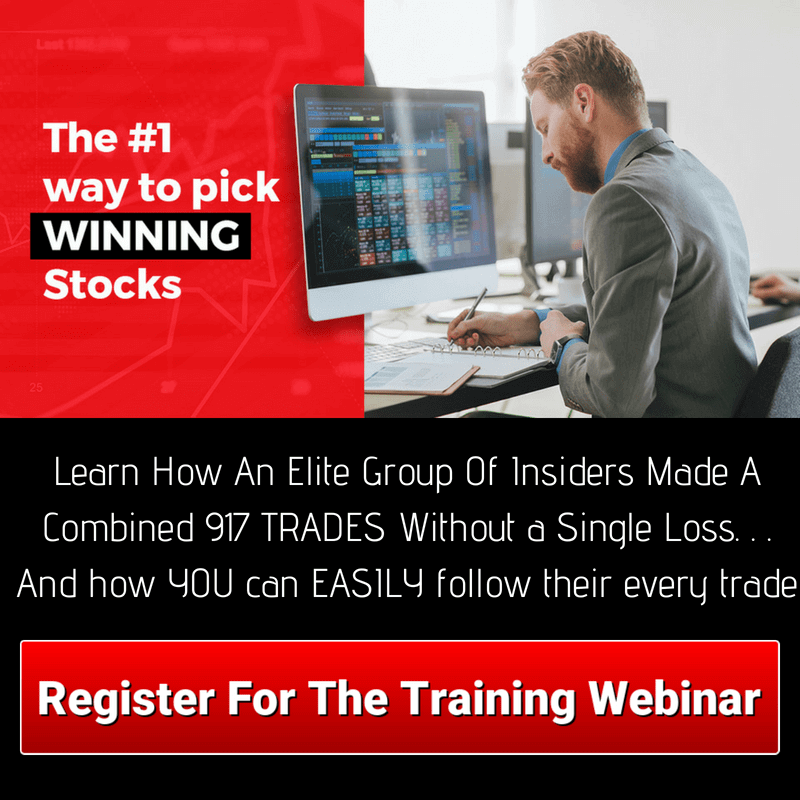 With those kinds of odds, why would you want to chase these things anyway? 
Because the truth is, there's a much easier way to find breakout opportunities BEFORE they make major moves. 
And what's even better? 
These opportunities fly so far under the radar, most traders have no idea about them. 
So while the masses are scrapping it out over the newest trending stock that has an 80% chance of declining by 50% after it peaks… 
You'll be cashing in on "secret" winners that consistently hand investors triple-digit returns. 
Ready to learn more about these obscure yet highly profitable trading opportunities? 
Just click right here to watch an in-depth training video that will lay it all out for you, step by step… 
Or give our VIP Trading Services team a call at (888) 228-2376 to learn more and see how you can start trading these opportunities today!