Last week I told you about Cardlytics. It was a pick that Ross Givens put out to our Insider Report Members in October that we ended up closing for over 1000%.
Now..
Ross Givens Suggests Rolling That Money Into A New Opportunity
This new opportunity is a development stage biopharmaceutical company.
After twenty years of research and development, there new drug is currently in Phase 2 testing with an expected completion date of 2021.
But another drug in the pipeline could hit the market sooner.
Learn More About How We Trade Insiders
The drug was well tolerated in Phase 1 testing and showed extremely positive results.
Completed Phase 2 results are expected as soon as next month.
With a market cap of just $150 million, significant positive news surrounding the drug development could launch the stock to new heights.
And one insider appears to be anticipating just such a move. Ross Givens points out that just last week, a 10% owner bought $2 million worth of the stock.
This comes on the back of equally large trades at the end of last quarter.
He is clearly bullish.
And he's built a 31 million share position to profit from it. Insider Report members can easily profit along side of him.
A Breakdown of the Technical
From a technical perspective, the stock is at the beginning of a consolidation breakout.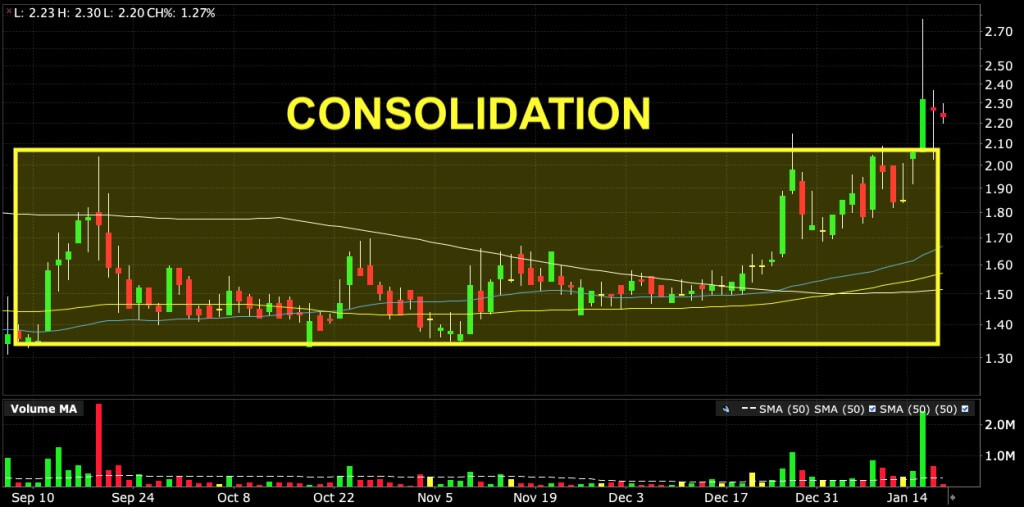 The stock took out the consolidation zone high last Wednesday on extremely high volume.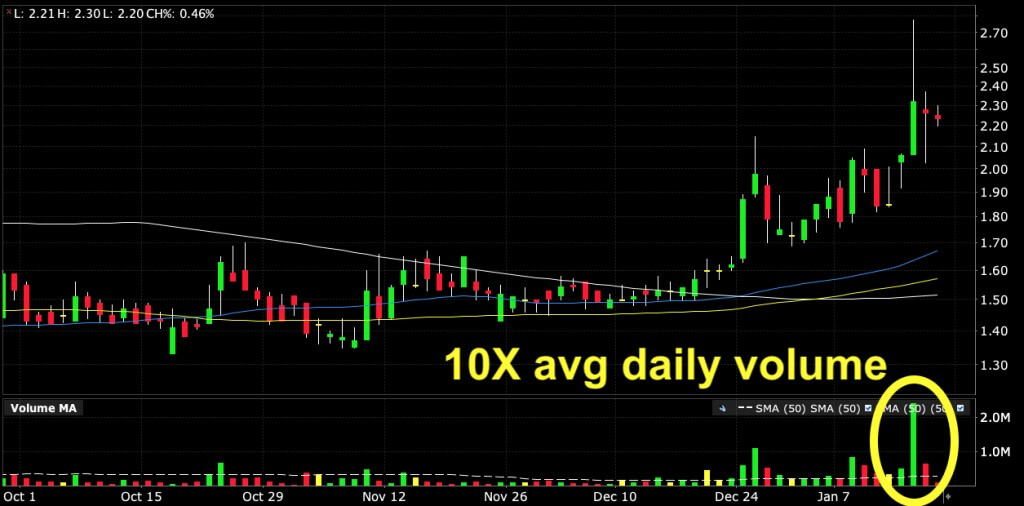 Our insider is buying shares directly from the company via letter agreement options, so this volume is in addition to his buys.
There's no way to know if this buying activity is a result of leaked drug trial results.
But Ross Givens told me that he finds the timing to be more than a bit coincidental and I happen to agree.
Be advised that this is a micro-cap stock and therefore highly volatile.
It is not unusual to see >20% moves in as little as one day.
But with this comes huge profit potential.
Ross Givens head of our Insider Report research department issued a buy on this stock last week and its already up over 10% but there is still plenty of time to get in and plenty of room for it to move up.
If you want to get the ticker symbol for this stock and several others we are currently trading you can attend one of our on demand webinars here.